Bitcoin Debit Cards – How To Choose? [PDF]
Disclaimer: The information contained in this article is for general information purposes only. Any reliance you place on this information is therefore strictly at your own risk.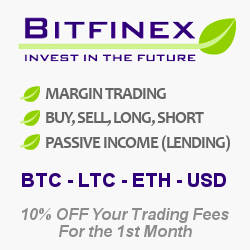 In this article I will describe what should be considered before choosing Bitcoin debit card and briefly compare few of them.
In case you are not sure whether Bitcoin debit card would be useful for you, read about advantages of having one in my previous blog post "Bitcoin Debit Cards - Best Way to Withdraw Bitcoins".
So, how to choose Bitcoin debit card? It is as easy as comparing few of the card features and choosing which of them are most important for you.
Let's quickly refresh our memory which companies, offering Bitcoin debit cards were covered in my previous blog post as these cards will be discussed in this article as well:
When choosing Bitcoin debit card, there are a number of things to consider. Most important are card features, cost, fees, limits and few other criteria, which are less important. So let's get started.
Cost
All four Bitcoin debit cards cost pretty much the same and price slightly varies around 10$. Cryptopay and E-Coin cards are more expensive, but if you use affiliate links provided above, you will get 25% discount and again the price would be close to 10$, what I consider to be a fair price.
Delivery and Activation
Delivery and activation is a minor issue to most of the card users, but still it is worth considering.
Before buying a card you should ensure, that a particular card can be issued to your country. Usually there are few countries which are blacklisted and you won't be able to order or even use a debit cards there. So always check the list of countries where you are able to request and use them.
Before you can use a debit card, it must be activated. Actually there are two methods how it can be done - online or by phone. Online activation is quick and free (excluding the cost of the Internet) and I suppose activation by phone can cost you up to a dollar as you are required to make a call (usually to a foreign country) and your phone operator eventually will charge you for that.
Currently E-Coin and Unichange offers online activation, whereas Cryptopay and Spectrocoin require you to make a call to UK.
Features
Actually all four debit cards has pretty the same features. They support multiple currencies (USD/EUR/GBP), you can load it with Bitcoins, pay for your purchases at POS locations, pay with the card online, connect it to PayPal and withdraw cash at millions of ATMs worldwide.
However there is a feature, which is relatively new and not all cards support it. It is card unloading. Currently it is supported only by Spectrocoin and Cryptopay. Other cards can be emptied only at ATMs or by making purchases.
Fees
There are several fees involved in using a Bitcoin debit card and it is very important to study them before purchasing a card.
All cards have no fees for POS and online purchases. ATM withdrawal in default (domestic) card currency involves about $2.50 fee (withdrawal in foreign currencies involves slightly higher fees - about $3.50). Also you must be aware that all cards have a 3% foreign currency exchange fee. This fee is charged, if you pay or withdraw money in other currency than default card currency (USD/EUR/GBP).
The fees mentioned above depend only on the usage of a card, so if you are not going to withdraw money at ATMs and will buy things only in domestic currency, there will be no fees applied.
There can also be fees like monthly service fee and card loading fee. Monthly service fee is applied for all four cards and usually it is around $1, but there can be cases when companies do not charge it. E.g. Cryptopay does not charge monthly service fee if there are no transactions in a current month (even if card balance is greater than 0$). Spectrocoin does not charge monthly service fee only if card balance is $0. Other two companies charge it every month. Cryptopay also has a 1% card loading fee and it is applied every time you transfer money from your Cryptopay account to a card. Gladly other companies do not have card loading fees.
Note that before loading your card, you must exchange your Bitcoins to debit card currency. So the amount of money you'll have in your card depends on the given Bitcoin exchange rate. Generally Bitcoin exchange rate is chosen in the favor of the Bitcoin card issuer and may vary up to 4% of the mean. Currently best exchange rates are offered by Unichange and Spectrocoin and are between 1 - 2% below average (bitcoinaverage.com).
Limits
The main thing to consider about debit card limits is whether you want to verify your card or not. If you do not want to verify it and remain anonymous or for some reason you can't do it, you will face strict card limits, which are not applied to verified cards.
Unverified debit cards has lifetime load limit, which is up to $2500 and lifetime ATM withdrawal limit, which is up to $1000. Verified cards have unlimited load amount and unlimited withdrawal amount. So if you have unverified plastic card, there are two ways for you to workaround lifetime limitations: verify your card or order a new one.
Verified and unverified debit cards also has other limits, like daily ATM withdrawal limit or daily load limit, but these limits are reasonably big and doesn't worth considering.
The last thing I want to point out is a debit card validity period. Each purchased Bitcoin debit card eventually expires. All 4 cards mentioned in this blog post, have a validity period of 3 years and afterwards you will need to buy another card. For some reason companies do not publish such information, although, in my opinion, it is quite important.
Conclusion
A good debit card must not have any fees for POS and online purchases. Also there should be a reasonable Bitcoin exchange rate and low (or none) card loading fee. There is no perfect card, but the four Bitcoin debit cards mentioned in this article are fairly priced and have good enough qualities to be a part of your daily life.
Please let me know what you think about Bitcoin debit cards and share your thoughts in the comments below.